Taste of February | History Repeats Itself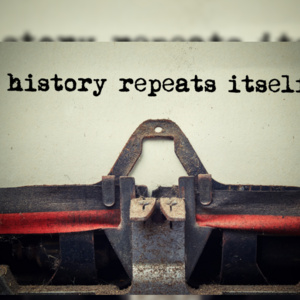 Thursday, Feb. 28, 2019 | 6 – 8:30 p.m. | Olscamp Hall 101
Business Casual – please no ripped-up jeans, yoga pants or sweats
A Black History Month inclusion event, focusing on the history you may (or may not know) and how it compares to the modern world today.
Have we learned from our past? Explore a taste of the favorite dishes from past Taste of February events while the SMART student staff lead us on a journey exploring people and events in Black History. Are there similarities in today's cultural and political environment? Join us to find out.
---
FEATURING THE PAST & PRESENT IN
FASHION
DISCRIMINATION & ACTIVISM IN SPORTS
COLORISIM IN THE MEDIA
CRIMINALIZATION OF BLACKNESS
"INNOVATION" IN SCIENCE AND MEDICINE
---
ABOUT TASTE OF FEBRUARY
Taste of February is an annual campus-wide diversity event celebrating Black History Month sponsored by the Office of Residence Life and hosted by the SMART Program. The theme varies from year to year but focuses on raising cultural awareness through educational entertainment, food and conversation.
---
REGISTRATION REQUIRED
Space is limited. In order to secure your spot at this event, you must register in advance below. After you register, you will be sent an email confirmation by 5 p.m. on Feb. 27. Important: You will be asked to present a printed copy of the email or to show the electronic confirmation on your phone upon entry.
BGSU Students | Free – Must present your BGSU ID
BGSU Faculty and Staff | $15
Non-BGSU Students | $15
General Public | $25
*BGSU Students, Faculty and Staff: if you register for the event and do not attend, your bursar account will be charged $25.
---
QUESTIONS? If you have questions or need to change your registration information, please contact Ana Brown at acbrown@bgsu.edu or 419-372-9428.
To our guests with disabilities, please indicate if you need special services, assistance or appropriate modifications to fully participate in this event by contacting Accessibility Services, access@bgsu.edu, 419-372-8495. Please notify us prior to the event.
The Office of Residence Life values and recognizes our responsibility to foster an inclusive, safe, and respectful community so our students succeed in a diverse, global society. We are committed to building an awareness of diverse thoughts, ideas, and experiences on our campus in which our community members are empowered to use their voices and be heard.
This form closed on February 26, 2019 11:59 PM EST