WELCOME!
THIS IS KODOKAN JUDO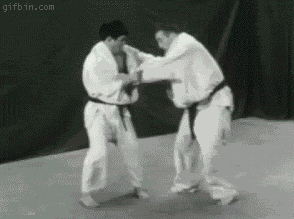 Portal Information
"The Wright Brothers invented flying - but DAMAC perfected it!" As a subsidiary of the Dayton Area Martial Arts Center (commonly known as DAMAC), we practice traditional Kodokan Judo, the classical art form developed by the Japanese. As Judo is a popular form of self-defense, sport, and recreation, the Judo Club at Wright State is open to students and martial arts enthusiasts of any level or experience! Join us! Requirements: We ask that all club members have previous Judo or Jujitsu experience -OR- that all beginners to judo are enrolled in the KNH 1000 Judo course. Any student currently enrolled in the KNH Judo course is welcome to attend club practice. We are considered a "High risk" club because of the nature of what we do. You WILL NEED a physical. Physicals are valid for ONE (1) whole year. You will also need to fill out a liability form as well. More information can be provided, just contact us or show up!
Constitution Upload (8MB max)
Please attach the organization's constitution.
Advisor's Wright State University Title