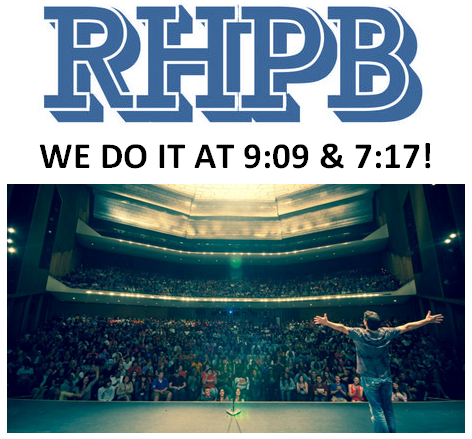 ---
Keep up to date with the latest RHPB news and events. Download the RHPB mobile app!
Portal Information
The Residence Hall Program Board is a student organization that provides entertainment and activities for students at The University of Akron. We sponsor shows throughout the year consisting of nationally known performers that have made us a nationally recognized programming board. RHPB is a 7 time Campus of the Year recipient and winner of the National Association of Campus Activities Excellence in Programming. When students think of residence hall activities, they think of the Residence Hall Program Board (RHPB). As the major programming organization for the residence halls, RHPB sponsors activities such as Casino Night, Stuff-A-Roo, and our 7:17 & 9:09 series.
RHPB is run by a nine-member student board made up of four committees in charge of everything from handling publicity to sound and lights and booking professional entertainers. Each of RHPB's four committees is always looking for help from you, our new students, to assist in organizing the year's programs.
Primary Organization Email
If your organization has a centralized email address for the group and inquires, please provide.
**If your organization does not have a specific email address, please provide an email for the person who is most knowledgeable about your organization and is willing to respond to inquires.
**Note: the email address provided here will be made "public".
Organization Website/URL
If your organization utilizes a website, please provide the URL
Organization Social Media Site(s)
Does your organization have a Facebook, Twitter, Instgram, Blog, etc.? Share the link(s) so can direct interested students to your sites.