Chapman University Japanese Club
Connecting Japan and the World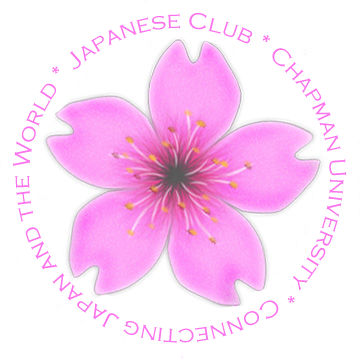 The Chapman University Japanese Club is a group for those interested in learning more about Japanese language and culture. Our primary goals are to add an extracurricular and social component to students in the Japanese department as well as make the culture and language available to the greater student body.
We do this by going on outings to authentic restaurants and cultural sites, as well as hosting Japanese language movie nights and study sessions. We are also lucky enough to partner with several local schools that allow us to meet exchange students from Japan.
Overall, the Japanese club aims to become a meeting place for those who want to learn about the culture and those who want to share their culture, all while having fun and helping our community.
Our other club events and activities include:
An annual Japanese-style spring festival
Karaoke nights
Japanese crafts such as origami & paper sumo
Cooking Japanese food with the club
Learning about and celebrating Japanese holidays
Japanese calligraphy writing and painting
Tea ceremony
Participating in the International Food Festival
and our end of the year graduation party for seniors
Let's have fun together!!
Meet the board!
| | |
| --- | --- |
| | Emily Matsunami is a junior Film Production major. She is currently president of the Japanese Club. She enjoys sports, video games, anime and anything Japanese. She also has the magical ability to sleep at any time, in any situation. And no, it is not narcolepsy. |
| | Jimmy Lindsay is a senior, and a Business Major/Japanese Studies Minor. He likes fighting games. A lot. He also has a giant, orange afro. You can't miss him. He is our Vice President. He's a pretty cool guy. |
| | Izzy Gadi and Audrey Will are two halves of the whole Public Relations and Advertising team. They're actually twins who used to be conjoined at birth, only they were born to different sets of parents on different years, in different places...Anyway, they are both amazing at art and design, which is why they are tasked with making all of the posters and signage for our various events. They both love Fire Emblem, Pokemon and Persona. |
| | Rika Yoon Browning is our treasurer. She really really really really really likes cats and yaoi doujinshi. Her hobbies include eating, petting cats, dying her hair, tumblr, and bad fanfiction. Oh, and she likes this face a lot: .-. RIKA DOKO? |
| | Mike Cheng, more commonly known as The Cheng™ is a sophomore Business Major, and is secretly (or not-secretly) a Japanese salaryman. The Cheng™ is very, very good at Pokemon TCG and will beat you anytime, anywhere. He is our Secretary. He takes notes and keeps us organized. |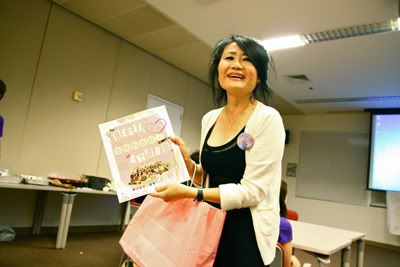 And thanks to Sensei, for being the best sensei ever.